Well, I'm so glad you asked.
Last Wednesday I started the day with an early morning change coaching catch up with one of my Cracking the Change Code Clients. This awesome HR Lead in the water industry is driving diversity & inclusion change across the organisation.
We got downright deep and dirty as we unpacked the org structure and spoke about 'real life' in the workplace to identify change champions up, down and sideways whom she can tap on the shoulder and say "Pssttt… you bring such passion in this space, I'd love to have your support."
HOT TIP – Identifying your change champions is so important. And we need them everywhere… with influence. Influence often means they're the cool kid on the block, or popular socially. Think outside the box when it comes to identifying your change champions – it is most definitely not always about hierarchy, job title or perceived authority.
We then started mapping out each division in the organisation looking at potential barriers and developing some targeted strategies to mitigate this.
We reinforced the important role the CEO will play in role modelling the changes and staying visible for the entire project rollout and beyond. These types of changes are long run games, needing sustained energy and vision and a constant focus going forward. There's no such thing as 'set and forget' when it comes to workplace culture right?
As if that wasn't fun enough (I really love my job!) we then played on our digital workboard (Trello is the bomb!) so we both have central visibility over plans, documents, sticking points and comms. Such a handy tool!
We said farewell, sharing tips on the best heated blankets to purchase for our locked down bots… and then after a quick snack and my 15th English Breakfast Tea of the day I was back on Zoom with a new client.
This client from metropolitan Melbourne is introducing a fabulous initiative into his organisation to lift the mental wellbeing of staff and ultimately affiliates of the primary organisation.
I was incredibly inspired by this intent, and it came off the back of some tough times for their people last year where one of their colleagues took their own life***.
We took a walk through some analytics, asked lots of questions, clarified end goals, sponsors and calculated (through some groovy analytics) the overall project risk which will guide our future strategies and tactics.
We then got philosophical, discussing how we might influence values, beliefs and attitudes and explored some of the great work being done across some male-dominated industries to tackle the stigma of talking about mental health. (Did I mention I love my job?!)
Looooooooove these conversations so much!
How we first start talking about change initiatives in the organisation is absolutely essential to get off the starting blocks in a way that maximises our success.
How we raise awareness about the proposed change, clearly explaining why we are doing this, and why it is important now for the people and the business – communicated in a way that is meaningful to employees not just leadership – is categorically the most important step forward.
We chatted through this and I'll be shooting through some specific change communications guidance for this client which is a little over and above normal program activities, but can be added as an optional extra for those without expertise or resources in this space!
When checking in with this new client at the end of the session he was full of praise for how valuable he'd found it and the fact that he no longer had 'monkey brain' but felt 'there was structure and guidance and a much clearer sense of the steps forward'.
I love being able to provide this clarity for my clients.
Seeing the relief on their faces, and actually, the complete shift in their posture and body language is so rewarding.
To be working with clients leading such positive change is truly an absolute blessing.
When I first connect to talk about how this program could support them and unpack their initiative, I establish pretty quickly that I'm working with leaders who care about people but are also committed to achieving workplace change to fulfil the organisation's strategic objectives. Bingo! That's my dream right there.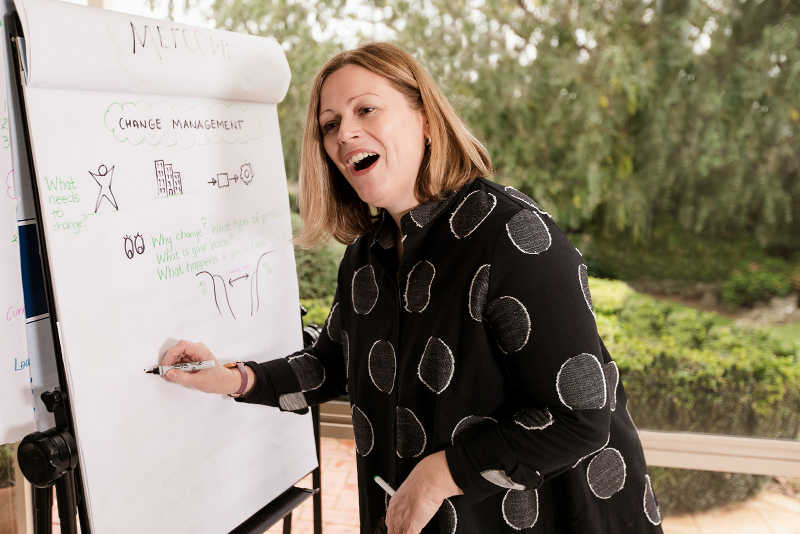 Change management is not soft and fluffy. And, despite a recent HBR article I read (that rankled me) it is not just 'management.' Applying knowledge of human behaviours and psychological principles to the actions we take to transition people through a process of change is a little more sophisticated than that.
Change Management is a more effective way to transition your people from the current state to the future state.
Let's face it – organisations don't change – people do!
Figuring out how to do that efficiently, constructively, and collaboratively is a skill set all leaders should have.
Want to talk about my program and see if it is right for you? Reach out for a chat.
Keep Leading Positive Change.
Tan x
***If you or someone you know is struggling with mental health you can contact Beyond Blue 24/7 on 1300 224 636. For crisis situations call Lifeline on 13 11 14
Here's what some of my other participants have to say!
Tanya delivers her expertise in change management in a way that is positive and aspirational – embracing change as something to look forward to. Her coaching and guidance is invaluable.
I have really enjoyed this program in particular the way Tanya delivers the content. It makes the information easy to relate to and digest (even for someone completely new to Change Management). I have already used the tools I have learnt so far from Tanya and it has made a difference even the subtle changes. Tanya completely walks her talk and is a pleasure to work with and learn from.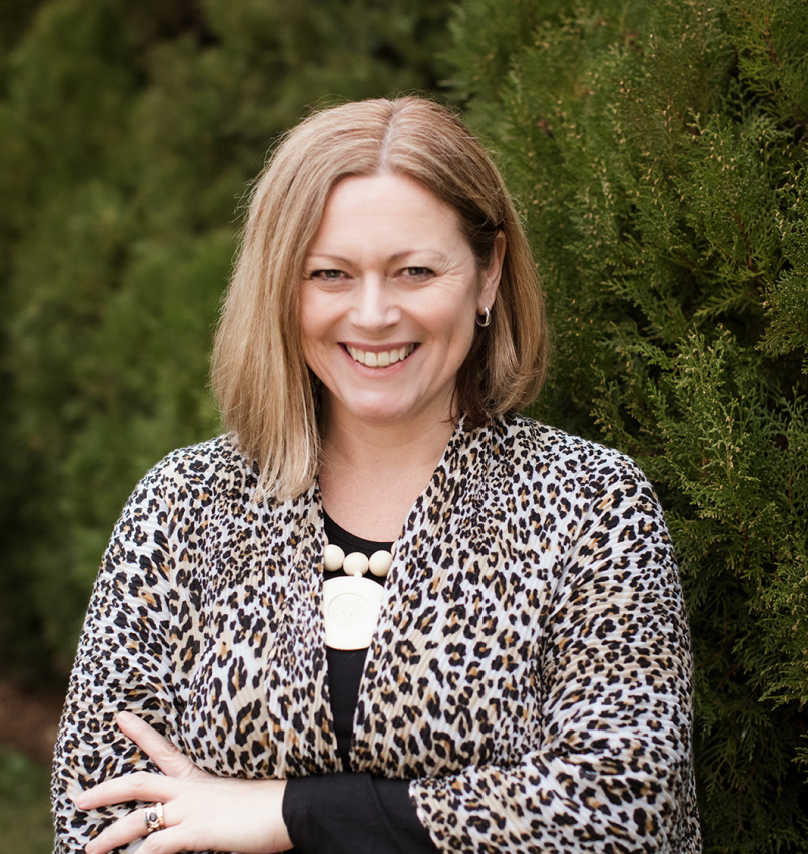 Tanya Heaney-Voogt
Director & Principal Consultant MBA, ICFACC, MAHRI, Dip Mgt, Dip Coaching, Prosci® Certified Change Practitioner E: tanya@tanyaheaneyvoogt.com