Coaching & Training
"Tanya completely walks her talk and is a pleasure to work with and learn from."
My Coaching clients are primarily CEOs, Executives and HR/OD Leads in the public sector.  They range from large multi-site organisations to small remote services. 
Despite the sector, size or geographical differences one thing remains the same.  They are resource lean, compliance heavy and change fatigued.  
I offer specialty and generalised coaching programs.
My specialty programs include my Cracking the Change Code Program where I coach Leaders to implement and sustain their workplace change initiatives. This unique and highly popular blended coaching program provides analytics, planning, training, mentoring and coaching.
My generalised coaching programs help Leaders:
Identify their strengths and blind-spots,
Get clear on their goals and barriers,
Achieve their personal and professional goals, and
Work through complex or challenging workplace situations.
Get in touch to find out how we can work together.
Tanya is an Associate Certified Coach and member of the International Coaching Federation (ICF), and ICF Australasia Branch. She has formal qualifications and extensive experience in Coaching. As an ICF credentialed coach, Tanya is bound by and diligently upholds the ICF Code of Ethics. Tanya is also a Prosci Certified Change Practitioner and member of the Change Management Institute of Australia.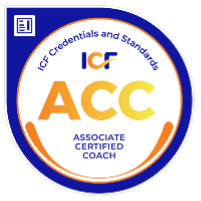 Leading Successful Workplace Change
3 Hour Masterclass – Virtual or F2F
For Executives, Senior Leaders, Change Project Leaders
Building Psychologically Safe Teams
3 Hour Masterclass – Virtual or F2F
For People Leaders at all levels
Leadership Wellbeing – Time Management, Boundaries & Self-Care
3 Hour Masterclass – Virtual or F2F
For People Leaders at all levels
Leadership Development Program
6 x 90 Minute Training Modules – Virtual or F2F
For new, technical or middle Leaders. 
Pre and during program additional requirements.
The Five Signs of a Mentally Healthy Workplace
5 x 3 Hour Masterclass Series – Virtual or F2F
Masterclass 1 – Psychological Safety for Inclusion & Learning
Masterclass 2 – Common Psychological Hazards in the Workplace
Masterclass 3 – Effective Leadership in a Mentally Healthy Workplace
Masterclass 4 – Leading Change for a Mentally Healthy Workplace
Masterclass 5 – Building a Mentally Healthy Workplace Culture
(Comprehensive training & transformational program is also available).
Contact us for more information about each program or to obtain a quote for your workplace.
Fostering Fun & Laughter in the Workplace
Wanting something just a little bit different for your team or workplace?
Fun and laughter is a sign of a mentally healthy workplace and contributes to a positive culture.
If you want to learn more about the science behind laughter and why it's good for us as individuals, teams and the entire workplace – along with a gazillion tips and strategies to boost fun and laughter in a work-appropriate way – then this workshop may be just what you're looking for.
Reach out for a chat to find out more. 
Subscribe to our Newsletter to receive notifications of these events. Or search for Change Champions Lunch Club on EventBrite, follow Tanya as the organiser and see all events publicly available.
Change Champions Lunch Club
Meets every second month for sixty minutes. We discuss a change related topic in a group setting and discuss and support each other through the challenges of driving workplace change.
Change Champions Masterclass Events
Are workshop style learning programs graphically illustrated and often involving guest speakers. Participants receive extensive resources and a recording of the session. These are held quarterly. 
Let's Chat.
Book a free 15 minute call with me