Coaching & Training
Work with me and I can help your workplace change the culture by Cracking The Change Code!
Once dubbed the "Culture Queen", I have long held a passion for creating safe and fun workplaces in which to spend our time.  And I'm delighted to be supporting leaders with the same passion to make the changes needed to achieve this.

There is no doubt that leading culture change can be challenging and require constant attention and focus.  But the good news is, you don't have to climb that mountain alone.
My job is to help you manage the realities of your work, reaffirm your belief in self, and keep you moving your change project forward.  
My Coaching clients are primarily CEOs, Executives and HR/OD Leads in the public sector.  They range from large multi-site organisations to small remote services. 
Despite the sector, size or geographical differences one thing remains the same.  They are resource lean, compliance heavy and change fatigued.  
Sound familiar?
A typical coaching session for my change leaders generally comprises:
Exploring current challenges (usually regarding team dynamics or unhelpful individual behaviours or prioritising change activities); 

Discussing your internal challenges, blockages, self-limiting beliefs; and 

Helping you to coach yourself, and others through change. Arming you with tools to help reframe attitudes, challenge assumptions and work through resistant behaviours.
With my extensive experience in this space, and as a qualified and credentialed Leadership Coach (ICFACC) and Prosci© Certified Change Practitioner, I know I can ease your load and help you lead change with less angst, less time, and less resistance. 
If you'd like to work together drop me a line or book in a free 15-minute discovery chat below.  It's really important to have a great rapport with your Coach, and if we aren't the right fit, I can direct you to some fabulous colleagues for support. 
Or subscribe to my monthly newsletter and access a free 30 minute coaching or consulting session
Virtual Team Workshops 
(60-90 minute PD sessions) 
Leading Through Change 

– 

Understand how to lead through organisational change and overcome change resistance. We'll explore what organisational change really is and unpack my Change Resistance Iceberg© to truly understand why people resist change. Only then can you successfully manage resistance and help lead your teams through the transition.  (90 mins)
Half Day Training Workshops
(Virtual or Face to Face)
(Request a quotation)
Creating a Psychologically Safe Team and Workplace

 – 

What is psychological safety and how can you create a psychologically safe team and workplace. Psychological safety is essential for high performing teams and workplaces. It's also an occupational health and safety imperative. What does it look like to be psychologically safe? And what do you want to keep doing, stop doing, start doing, to make your team or workplace psychologically safer.  Take the test and identify your remediation plan!
Developing an Occupational Violence & Aggression Prevention & Management System

 – 

A half day workshop for health and education services designed to understand the integrated systems-based response to patient and client driven violence and aggression in the course of work. We explore drivers for aggression, the main offender types, areas where you have control and how to ensure wellbeing of your workforce. 
Change Champions Lunch Club
Join me and others leading (or passionate about) workplace change for these bite-sized learning events choc-a-bloc full of great tips, tactics and strategies to help you nail your change projects in style!
We chat all things change, exploring one specific topic each event and share our trials, tribulations and successes in a supportive (and fun) environment.
There's always ample opportunity for Q&A to get insights on your specific change challenges and you'll have an instant base camp of supporters to help you on your change journey.
Investment: $29.00 per event.
View dates, topics and to register, click on the button below.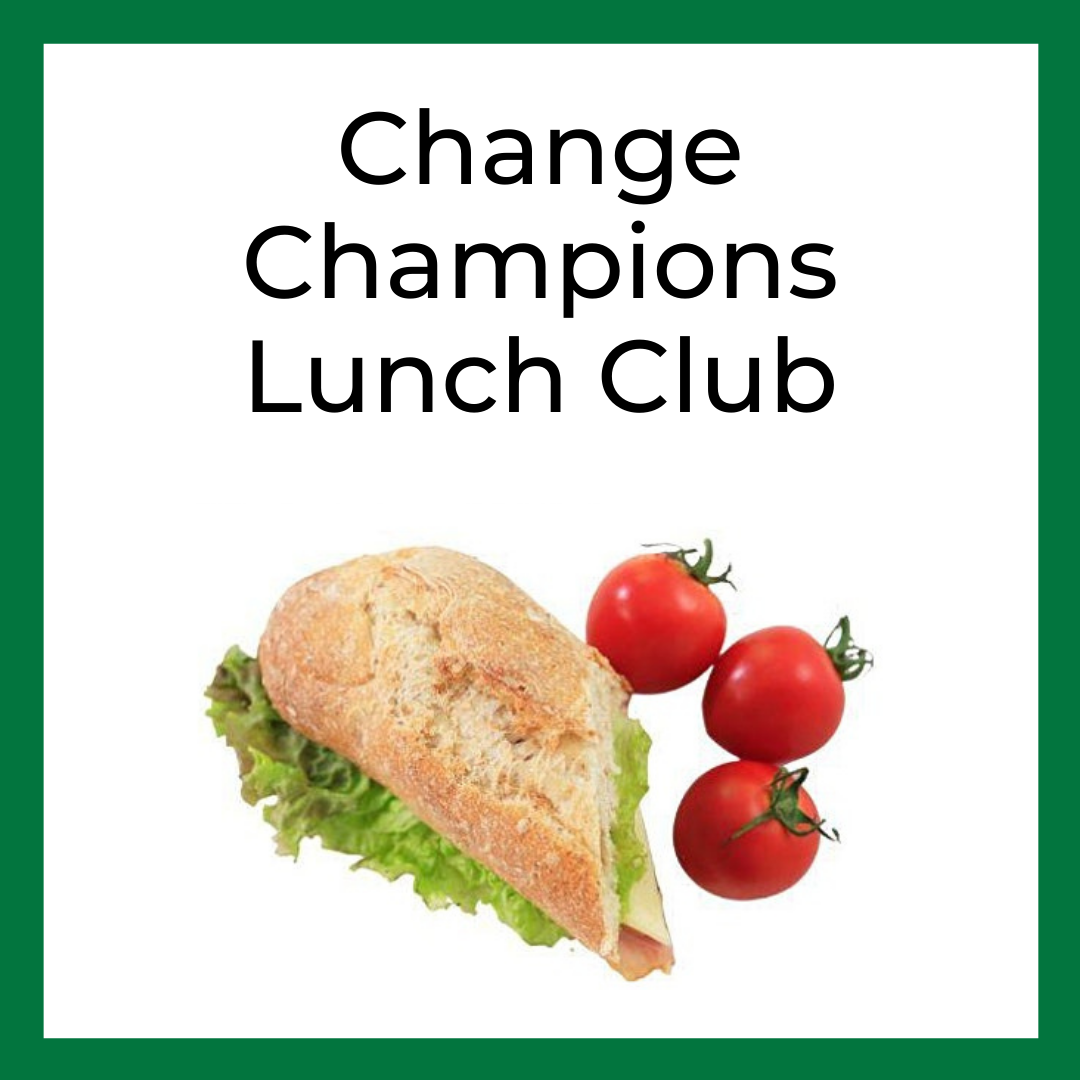 Let's Chat.
Book a free 15 minute call with me