"Every time I have engaged Tanya for her coaching I have been impressed with the content, narrative and delivery; but most importantly the growth I witness first hand in my teams."
– CEO, Community Sector
INDIVIDUAL & GROUP COACHING
Tanya's coaching programs are designed to create lasting change in individuals and teams.
With formal qualifications and extensive experience in leadership and workplace coaching, combined with a deep understanding of human behaviour, qualifications in change management and extensive business operational experience Tanya brings a wealth of knowledge, tools and tactics to support individuals and teams to reach their goals.
Individual Coaching Programs
Leading with Impact
Leading in a modern workplace can be full of challenges. Leaders are tasked with a myriad of responsibilities and juggle the complexities of human behaviour.
This is a transformational program working 1:1 with Tanya to identify and achieve your goals and lead yourself and others with impact.
Leading With Your Strengths
Strengths in a leadership sense, is a generic term used to describe a person's innate capabilities. But there's more to exploring our 'strengths' than just reflecting on what we might be good at. In this micro program you will undertake a validated strengths assessment instrument, backed by 50 years of global research.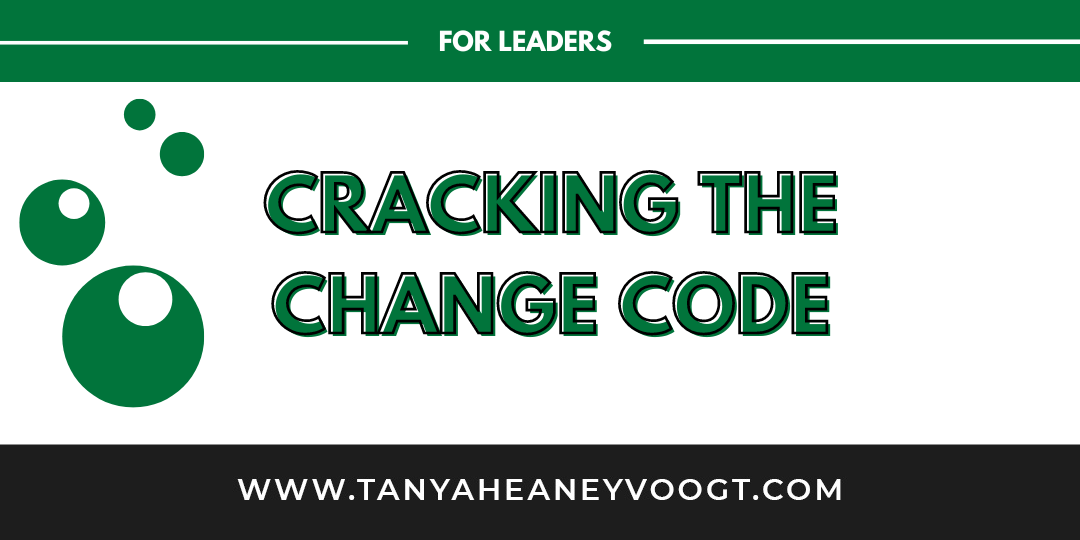 Cracking the Change Code
™
Despite the fact that change is a given in contemporary workplaces, the presence of internal change managers is still rare, leaving leaders responsible for driving organisational changes frustrated and overwhelmed – with little or no change support or knowledge.
This program supports change leaders like you to lead the change in your workplace.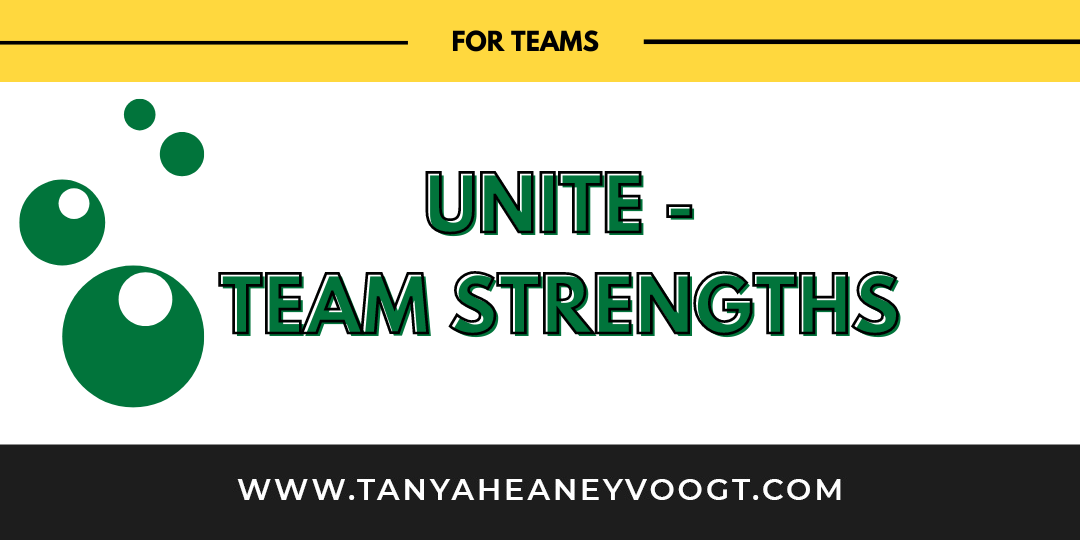 Unite – Team Strengths
Team Strengths Coaching is a dynamic way to increase the collaboration and unity of your team.
When we identify and map individual strengths across a team grid, we broaden understanding of the value each team member brings to the team, challenging bias and the tendency to align only with people who think, feel and work in the same way as we do.
Tanya helped me formulate goals centred on both my professional and personal growth from our very first session. We explored my strengths and weaknesses using appropriate assessment tools and set evidence-based strategies to ensure I achieved these goals. I can now appreciate how my strengths may also have blind spots and have learnt to build strategies around these. Tanya constantly re-evaluated my goals and fine-tuned her coaching sessions based on my immediate needs while also keeping in mind my long term growth.  Tanya does not make decisions for me rather she encourages deeper thinking and has helped me develop ways to deal with situations using my own knowledge and self-awareness.
In such a fast-paced environment where change is the only constant, knowing I have a time in the diary to pause and reflect with Tanya each month has been invaluable. Having access to Tanya's clear and practical advice and toolbox of solutions has helped build my agility and resilience and ultimately helped me achieve and succeed. 
Participating in the Cracking the Change Code program has greatly helped to put structure and definition into the [culture] change we have been trying to introduce. Tanya has been so supportive throughout the program and has the ability to problem solve any situation that she is presented with. Thank you for your ongoing support and encouragement.
I have really enjoyed the [cracking the change code] program in particular the way Tanya delivers the content. It makes the information easy to relate to and digest (even for someone completely new to Change Management). 
I have already used the tools I have learnt so far from Tanya and it has made a difference even the subtle changes. Tanya completely walks her talk and is a pleasure to work with and learn from. 
Let's Chat.
Book a free 15 minute call with Tanya