In my work across organisations, I have identified six distinct barriers to organisations progressing this transformation work or maturing in line with the mentally healthy workplace maturity model below.
To succeed, you must understand and address these barriers early, so they don't become permanent obstacles.
Barrier #1: Understanding the phrase 'mentally healthy workplace'
The term is broad, subjective and easily misunderstood, meaning different things to different people.
Some see the link between physical and mental health and focus on exercise and nutrition programs. Others hone in on individual mental health and introduce mindfulness activities and yoga classes.
For those in the field, a mentally healthy workplace is one where there is a strategic, integrated approach to:
Protect;
Promote; and
Support employee psychological wellbeing.
It is based solidly on research and empirical evidence.
Even with the right intent, workplaces struggle to locate, review and make sense of the wealth of available information.
This has been a major barrier to change. No one has time to do the leg-work on a topic that is unfamiliar and, in some cases, hard to conceptualise in a compliance-heavy, resource-lean world with many simultaneous distractions.
It's one of the main reasons I wrote my book, Transforming Norm – Leading the change to a mentally healthy workplace, as existing material is heavy reading, complex and vast.
I know what it's like to want to move forward but with no time or mental space to absorb the array of information and frame it in a way that will sell it down the line. That's the reality of this work.
To truly create mentally healthy workplaces, we need to transform the way we have always done things and create new norms.
And that leads me to barrier number two.
Barrier #2: Transform, not transact
The second barrier is the realisation that this work is transformational, not transactional.
It is not about quick fix activities or mandatory training programs.
Transformation takes long-term commitment and focus.
It is common to feel overwhelmed when digesting what is involved, leading to resistance from change leaders and those up and down the chain of command.
After all, we live in a world of instant gratification, which stops us from thinking long-term.
Anything that requires the long haul sets people back a step or two.
Despite this, you can take simple steps to make massive impacts, sustaining energy, enthusiasm and motivation for the path ahead.
Barrier #3: Lack of a business case for change
The good news is that there is clear and compelling evidence to support your case for change.
Be strategic. Identify what motivates the leaders who will authorise the business case.
Are they driven by:
culture (people, heart);
productivity (outcomes, efficiencies, success); or
economics (cost of absenteeism/presenteeism, WorkCover claims and premiums).
These are three distinct arguments, and to influence change, you must know and be armed with information relevant to your audience's motivations.
You may need to focus heavily on one, two or all of these elements for maximum effect, but mostly you'll know the focus of the person who needs to approve this work.
You have probably worked with them for some time and understand their motivations. If you need more assistance, there's a free downloadable business case whitepaper here.
The paper addresses all three arguments and will help with content, data and references.
Barrier #4: Lack of change management skills and knowledge
Human Resource, Occupational Health and Safety, and Organisation Development staff generally lead these change projects.
Yet, in my experience, there is often an absence of change management experience within these teams.
The Change Lab 2020 Workplace Report states that even though change is a constant in workplaces, many people are not supported to develop the skills they need to navigate change well.
One of your best investments will be in skills development for your change leaders.
Transforming cultural norms takes project management, change management and executive support.
In many cases, transitioning people through change will require shifts in beliefs and attitudes. The project teams need at least introductory level change management competencies to drive these changes effectively and efficiently.
Barrier #5: It's not the organisation's role 
Organisations often ask me about the role of the work environment in individual mental wellbeing. Surely personal circumstances are more relevant, and we have no control over that?
It is a valuable and often pressing question.
The following model demonstrates the factors that broadly influence individual mental wellbeing.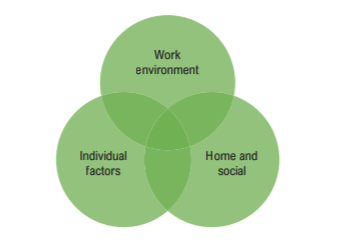 Unsurprisingly, all three factors are interconnected.
Every individual is unique and complex, with their personality, personal history, beliefs, home and social aspects.
Each plays a significant role in mental wellbeing, but the work environment also contributes to how individuals show up and respond and react to work events.
Nearly a quarter of Australian workers believe they have a mental health condition that work caused or made worse.
That's one of the findings in the 2021 SuperFriend Indicators of a Thriving Workplace report. While we can't control what happens outside of work, we can influence these factors. And we have far more influence than we realise.
(This is an extract from Transforming Norm – Leading the Change to a Mentally Healthy Workplace. Strategies for influencing the work and home/social and work and individual factors are contained in the book.)
Barrier #6: People just need to be more resilient
It is rare to discuss influence factors without being asked about resilience.
While it's a topic that fascinates me personally and professionally, it risks being flippantly applied or seen as a silver bullet in the workplace.
I'm sure you have heard, 'Oh, they just need to be more resilient'. Perhaps you've even thought or said it yourself?
Or maybe you've felt you need to be more resilient to better cope with the demands of your workplace and workload. I know I have.
Resilience is a twofold concept, impacted by environmental (workplace, home, community, the world) and personal or intrinsic factors.
I am often asked if sending employees to resilience training will help them cope better with their roles or a toxic workplace.
Sending staff to resilience training is not a panacea.
It may help individuals develop or strengthen their personal strategies, but it does not absolve an organisation from the requirement to protect employees from psychological harm or provide the necessary prevention and support structures.
Extract from Transforming Norm – Leading the Change to a Mentally Healthy Workplace
Click here to buy the book.
Click here to get in touch with Tanya to see how she can support your workplace.
Tan x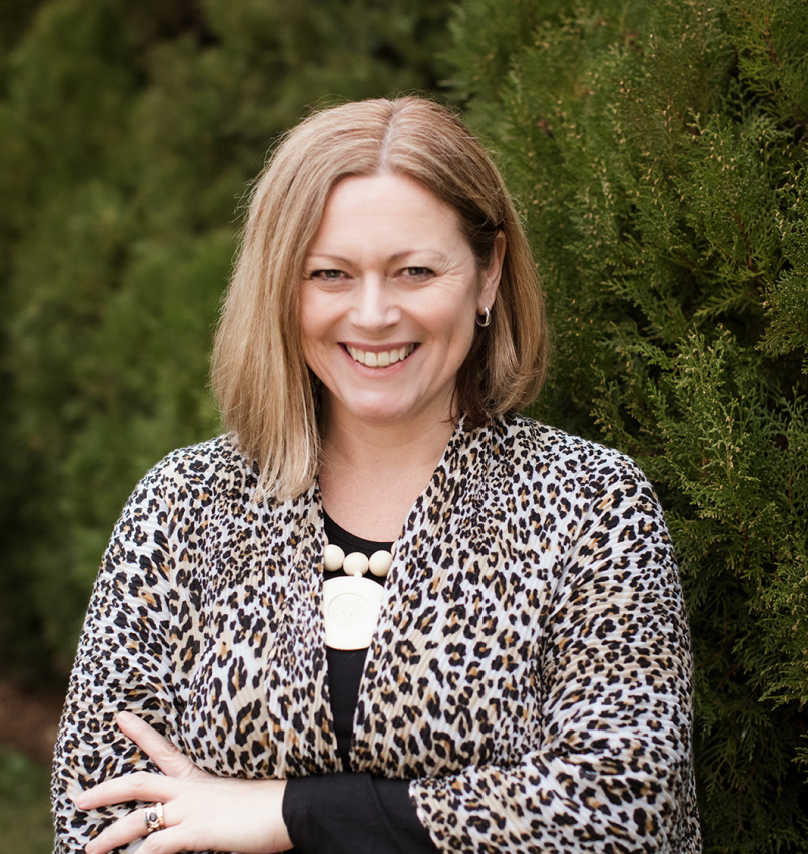 Tanya Heaney-Voogt
Director & Principal Consultant
MBA, ICFACC, MAHRI, Dip Mgt, Dip Coaching, Prosci® Certified Change Practitioner
E: tanya@tanyaheaneyvoogt.com