Can A.I Help Leaders Support Team Mental Wellbeing?
I can't quite believe I'm writing about A.I.  I feel like I've only just established a semi harmonious relationship with Siri.
But it would be remiss of me not to acknowledge this "thing" that whilst I'm sure has been percolating in the background for some time seems to have taken over in a heartbeat.
My first real indulgence into AI was in a fun encounter with a team I'd been working with at a celebration dinner, where we played around with ChatGPT.  It was used to generate some hilarious poems and a graduation speech, which had us all enraptured.
I had interchanging feelings at that moment.
Impressed… then a little horrified.
Then impressed again.
Then after I asked ChatGPT to write 300 words on the topic of psychological safety – and I wasn't unimpressed with the result – a little fearful.
And even though I coach, mentor and train on the topic of individual and organisational change – I still experience the initial amygdala hijack reaction to change myself.
I can now move myself relatively quickly from the fear fueled "how will this harm me" response to the "get curious" phase, and that's where I'm currently sitting.
 So – What are the opportunities? 
Apart from wondering if this tool could help me get my second book finalised – which I quickly dispelled because I'm a sucker who actually enjoys the writing process (FYI – Donna McGeorge wrote her latest bookThe ChatGPT Revolutionusing ChatGPT) – I've been pondering how we can use A.I. to support Leaders to navigate the tricky space of having conversations about mental wellbeing with their teams.
One of the barriers that arises for Leaders when I talk about mentally healthy workplaces, is a fear that they need to take on the role of a Counsellor or Psychologist to monitor the "wellbeing" of their people.
Whilst that is far from the truth more and more Leaders who are supportive and compassionate are being drawn into conversations with their team members who are struggling or who have declared a mental illness, and feeling uneasy and unsure of what their response should be.
 Could A.I. possibly help here? (Gasp!) 
Fleur Hazelwood has recently released her second book Leading Wellbeing – A leader's guide to mental health conversations at work; a book designed to help Leaders manage conversations about mental wellbeing.
Mental Health First Aid Training for leaders is also hugely beneficial, where leaders learn to watch for signs and the ALGEE approach to follow when there are concerns.
But in the moment – the unexpected moment – that arises in the workplace for Leaders, is A.I. the answer for more immediate guidance and the right words to support what can be a high risk, vulnerable situation for all concerned?
I wanted to find out.
So, here's an A.I. generated question and response that took 15 seconds to do.
15 seconds.
That's less time than it would take a team member to grab a drink after you acknowledge them, and then say "I am really keen to talk about this.  Why don't you go and grab a cup of tea, I'll clear my diary while you do that, and then let's chat some more."
 What do you think? Is this a helpful response? 
It doesn't give you precise scripts, but it gives good general, supportive advice, doesn't it?
In the absence of more locally developed guidelines from your workplace, I think A.I. could be a supportive tool to help Leaders navigate this tricky space in the moment. To ground you and help build your confidence in these conversations.
Of course, we know there's still some gaps in A.I. Even the message provided through this technology I used stated it is emerging technology and the information needs verification. But overall, this message sets the right tone in terms of how a Leader should be showing up for these conversations.
Ideally – your workplace has provided support in developing your confidence to handle these scenarios, including providing systematic pathways for support and escalation points. This ensures a consistent response across whole of business.
But even that is a new space for many, so as an interim solution, perhaps you could play around with A.I. and ask questions you've been stuck with when it comes to these situations and see if it can support you in this space.
 Perhaps HR/Wellbeing Leads could use this technology to formulate internal guidelines? 
The Law of Unintended Consequences
Of course, debate still rages about whether this technology will stop creative, constructive and intellectual thinking and reasoning.
The law of unintended consequences should also give us pause, if we reflect on the rise of social media for example.  The blessings: connecting with loved ones across the globe; the curse – cyber bullying, grooming, abuse, exclusion, social divide, etc.
There are always two sides to the coin.
But I'm prepared to experiment and explore a little, so I can make informed choices and understand and contribute to discussions on the topic.
Scary yes.
But also, a little fascinating.
Where are you sitting on the 'embrace A.I.' innovation curve?
Early adopter, on the fence, or a hard-core sceptic who will go down fighting at any cost?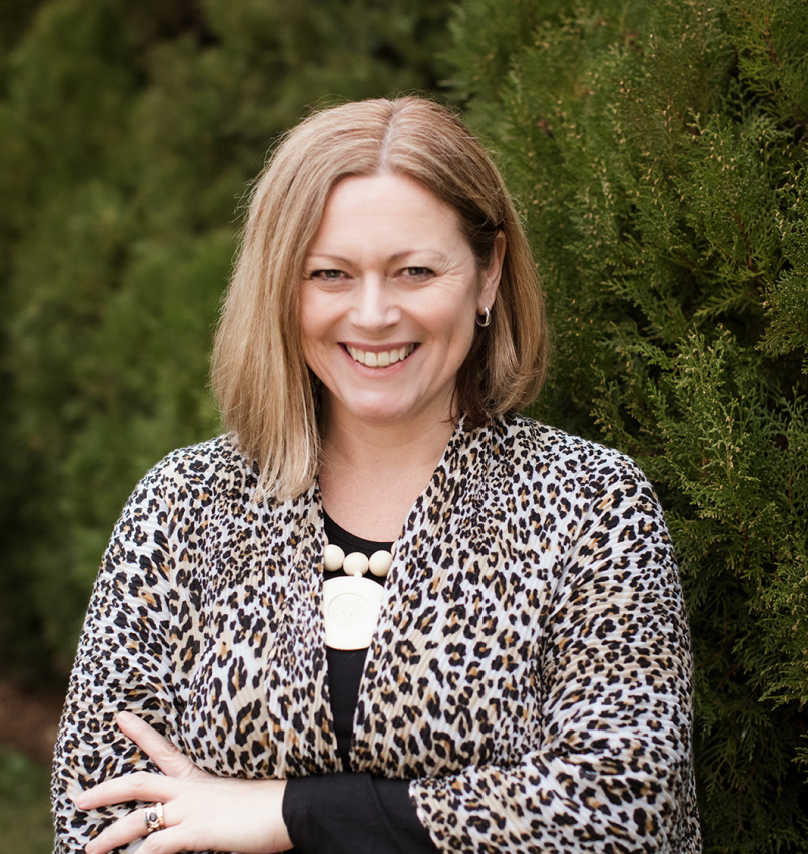 Tanya Heaney-Voogt
Director & Principal Consultant
MBA, ICFACC, MAHRI, Dip Mgt, Dip Coaching, Prosci® Certified Change Practitioner
E: tanya@tanyaheaneyvoogt.com